How to make your home look expensive on a budget?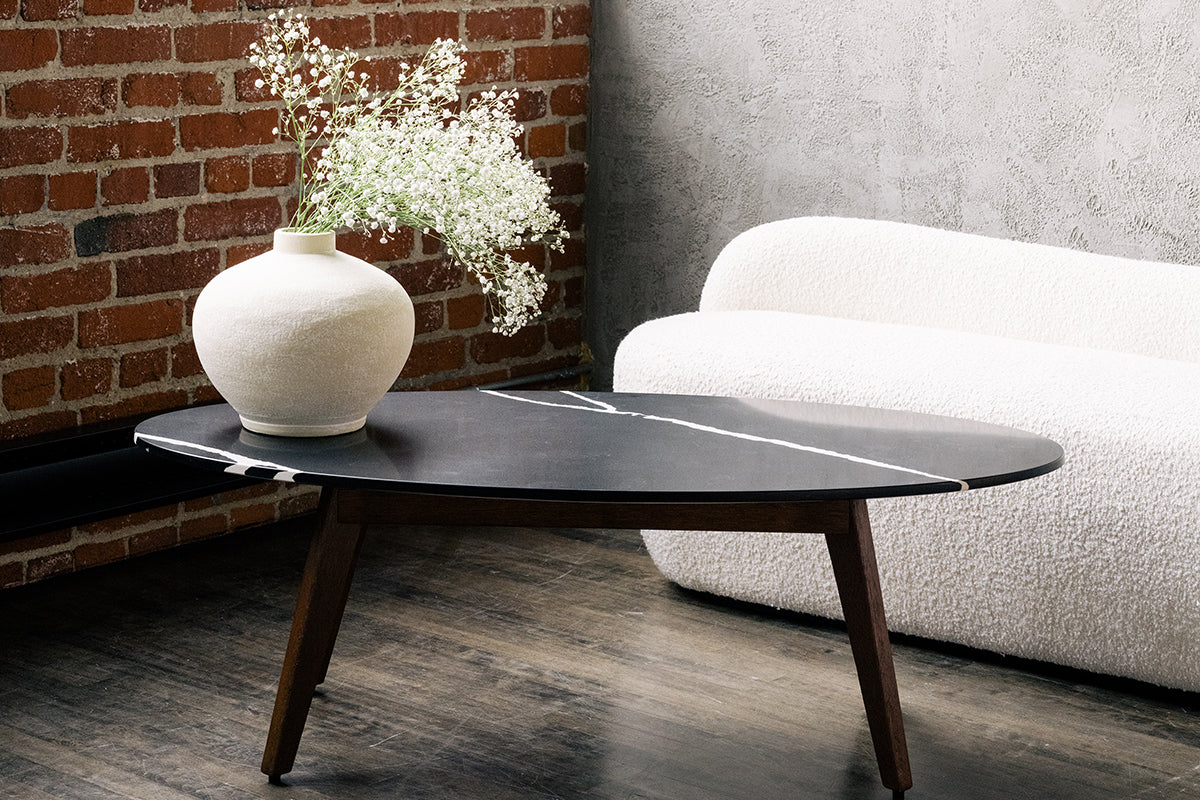 You're a first-time home owner or perhaps a young professional, or you're just starting a family and want to make your home look luxurious without having to break the bank. You want your home to feel personal yet also stylish and calm and for your guests to be impressed and feel comfortable.



You can achieve all this without having to spend on professional home designers or excessive amounts of high-end products. An expensive look can be achieved by avoiding clutter and chaos while using a few key pieces of luxury minimalist furniture. Check out our tips below on how to bring cohesiveness and flair to your home.


Don't skimp on furniture; invest in expensive, minimalist furniture
To start off, it's worthwhile to spend some money on a few key pieces of high-quality, minimalist furniture. Despite its design simplicity, minimalist furniture is crafted with high attention to detail and superior materials that will last. It has a classic, timeless look that won't go out of fashion, making it a strong investment choice.
When you install key minimalist pieces in your home, such as the main bed, a couch, and the dining room table, you can instantly lift the whole tone of the home and give it a sense of sophistication and exclusivity. After these expenses, the rest of your decorating will be minimal and affordable.
Companies like Mim Concept provide modern minimalist furniture in the Toronto area. There, you can consider furniture in the Wabi-sabi style, which emphasizes natural imperfection and the beauty of the aged and worn. The style uses quality timber to foster a high-end look in your home and brings a warm, personalized aesthetic. Wabi-sabi style emphasizes authenticity and is often paired with indoor plants and other organic textures to create a cohesive and natural look.
For your lounge room, for example, we suggest a single accent chair paired with one elegant sofa that seats the number of people in your household. White cloth sofas are a clean, sophisticated option.
And for storage to accommodate belongings that you want to keep out of sight, hidden storage is your best friend. Wall-mounted cabinets preserve floor space, and floor-to-ceiling vertical storage cabinets create the illusion of height and space.


Use decor items that serve a purpose rather than just being decorative
In order to cut down on expenses while maintaining a modern minimalist style, you should try to use decor items that add both style and functional value. This technique will also help you minimize clutter and maintain a more luxurious, calm appearance.
One decor possibility involves incorporating texture using tufted or quilted pillows and rugs. This is an easy way to add depth and interest and to make spaces like your lounge room or bedroom feel more inviting and cozy. For quality bedding to transform the look of your bedroom, choose sheets with a high thread count and luxurious feel and a simple but premium comforter in neutral colours.
Lighting features are another way to combine stylish design and functionality. Lighting is key to the ambience and mood of a room. Statement lights can add warmth and create a welcoming atmosphere, and also highlight a section of a room.
Use natural materials like wooden furniture and statement plants
Plants and wooden furniture naturally complement each other and provide peacefulness. These two elements add beauty and a sense of life to a place, making it feel more welcoming. To create a luxury look, choose plants that are easy to care for, and use pots made of natural materials that match your decor and style. Rather than hiding your plants in corners or on shelves, try displaying them prominently on tables, mantels, or on window sills in order to make them a focal point of the room. For visual interest, use plants and pots of different sizes, and for extra luxury, choose plants that are more exotic or sculptural, such as bonsai trees, succulents, or orchids.
For your main and secondary furniture, consider mid-century modern. This style of furniture was designed and produced during the mid-1900s and is characterized by its simplicity, functionality, and clean lines. Mid-century modern furniture is typically made with natural materials such as wood, leather, and steel and features an organic and minimalist aesthetic. It has gained popularity in recent years for its timeless and stylish look. Pieces are often sought after for their quality craftsmanship and enduring design. You can try pairing wooden furniture with just a few daring design elements, such as bold colours and patterns, in order to add a touch of finesse and personality to a space.
Organic modern and Japandi styles are also worth considering because they blend natural and organic materials with clean lines and minimalism. Japandi furniture combines elements of Japanese and Scandinavian design for a simple and functional finish. It is made from materials like wood and bamboo and employs a neutral colour palette. Similarly, organic modern blends modern minimalism with elements from nature. It employs warm neutral tones, natural materials, and rich textures. These styles are great options for creating a luxurious look on a budget, and you can use decor like tatami mats to complement them and create a sense of harmony and flow.


Keep seasonal decorative items to a minimum
It can be tempting to switch out decorations for each new season or holiday. However, keeping seasonal decorative items to a minimum can actually help create a more cohesive and stylish home.
Instead, the cheapest and most practical way to dress up your home for festivities and special moments is by using candles. You can buy some stylish candle holders or centrepieces, then light the candles in the evening or on special occasions for a dramatic but inviting atmosphere. Another option is LED candles, which are more lasting and don't have that fire risk. Either way, using candles, you can keep your annual spending to a minimum while creating a sense of continuity through carefully chosen pieces. Constantly switching out decorations, on the other hand, can be labour-intensive and create a disjointed look.


Less is more
Editing your possessions and your home down to the essentials will avoid clutter and ensure you only keep what you truly love and use. While a space full of things will feel overwhelming, an empty space feels more luxurious and calm. For the objects that you do keep, ensure they have a designated home where they belong. That approach fosters a sense of openness and makes your home inviting.
Lowering the visual noise and ensuring minimal distractions will give your rooms an airy quality, and they will feel more spacious. A less is more philosophy is about being selective about what you choose to include in your home and considering the function and aesthetic of each piece. To implement this tip, avoid trinkets, collectibles, novelty products, and ornate and elaborate designs – with the exception of just a few choice pieces. Then use empty walls and shelf spaces to highlight a few valued or sentimental objects and create a sense of calm and openness.


When in doubt, choose monochrome
Using monochrome in home design refers to the use of the shades and tones of a single colour in a space. You can use this strategy to create a cohesive and polished look because all of the elements in the space are tied together through the use of a single colour palette.
There are several reasons why monochrome is an elegant option for your home's design. It is effective in creating a sense of harmony and unity, and the single colour can be paired with a range of textures, patterns, and materials to create interest and depth in a space. Additionally, a monochrome colour scheme can easily be dressed up or down, making it flexible towards a range of preferences.
Monochrome is more affordable in that you only need to buy one or two wall paint colours and can easily fix them if they get stained. It is also visually calming and will complement the simplicity of your mid-century modern or Japandi furniture.
Finally, a neutral monochrome palette can make a space feel more sophisticated and expensive. You can give it character by adding careful pops of colour using statement pieces or a colourful piece of artwork.


Use area rugs for a complete change in the look of a room
Refurbishing floor materials, changing from tile to wood, and other drastic flooring changes can be very expensive and time-consuming. Instead, consider an area rug made from wool, silk, or natural fibres to give your floor more life and to demarcate certain spaces within a room. High-quality materials do tend to be more expensive, but they pay off over time, as they last longer and look more impressive. You can experiment with rugs with interesting textures, such as shag or bouclé, to add depth and dimension to a space, and you can incorporate patterns to add a touch of sophistication and vibrancy to your more minimalist room. Even then, ensure the colours of the rug are harmonious with the other main colours being employed throughout the house.
Further, if a part of the house has cool flooring made from materials like tiles, terrazzo, or vinyl, a rug will instantly add warmth and coziness.


Use a few big decor pieces rather than many small ones
To save on money and augment the luxurious feel of your home, use high-quality, timeless items that will last, rather than lots of smaller, initially cheaper pieces. The costs of those pieces add up and are better spent on decor that you will love decades later. These could be a few choice pieces of antique furniture, such as a coffee table to add elegance or a carved wooden mirror. A statement lamp or a medium-sized artwork will add to your space without dominating it.
On the other hand, you want to avoid printed throw pillows, multiple small vases, wall stickers, multiple tiny pot plants, or cartoon-themed bookends. A few metal accents, such as silver or copper, however, can add subtle moments of glamour.


Appreciate empty spaces
And finally, the most affordable technique is prioritizing empty spaces. This will accentuate the expensive, key pieces of furniture while emphasizing simplicity, calm, and clarity. An empty wall will draw attention to a chosen artwork, or an empty corner will bring out a statement piece of furniture. Beyond that, these spaces will make any room feel more open and commodious, which is essential if trying to evoke luxury. Opulence is always big and pleasurable rather than compact and squishy. Space conveys abundance and careful consideration and also provides flow. It allows the eye to rest, and it stresses quality over quantity. So, instead of trying to fill every inch of a space, consider incorporating negative space into the overall design by using it to balance out other elements.
To achieve empty spaces, consider using only necessary, streamlined furniture rather than bulky objects, and get rid of any unused items. To highlight existing empty spaces, you can use transparent or reflective surfaces like mirrors and glass, as they let in more light and reflect it around the room. Use pale, neutral colours on your walls and vertical objects such as tall plants or long mirrors to point at high ceilings or make the walls feel longer.
Get inspired
In short, the key to making your home look expensive with a small budget is to select a few quality pieces and integrate them into a cohesive and simple colour scheme while surrounding them with space.
With careful planning and a focus on quality over quantity, you can create a space that looks polished and sophisticated without breaking the bank. Mim Concept builds and provides mid-century modern furniture that is sustainable, beautiful, and affordable. We believe that ethical production and design can merge and elevate our homes and our lives.
To get some design inspirations, you can check out our extensive collection of minimalist mid-century modern furniture at Mim, or get in touch with us.
If you live in the Toronto area, you can also drop by to view our beautifully crafted furniture in person.
By Anh Ly
Designer of Mim Concept
---