Modern Coffee Tables – How to Choose the Perfect Fit for Your Living Space.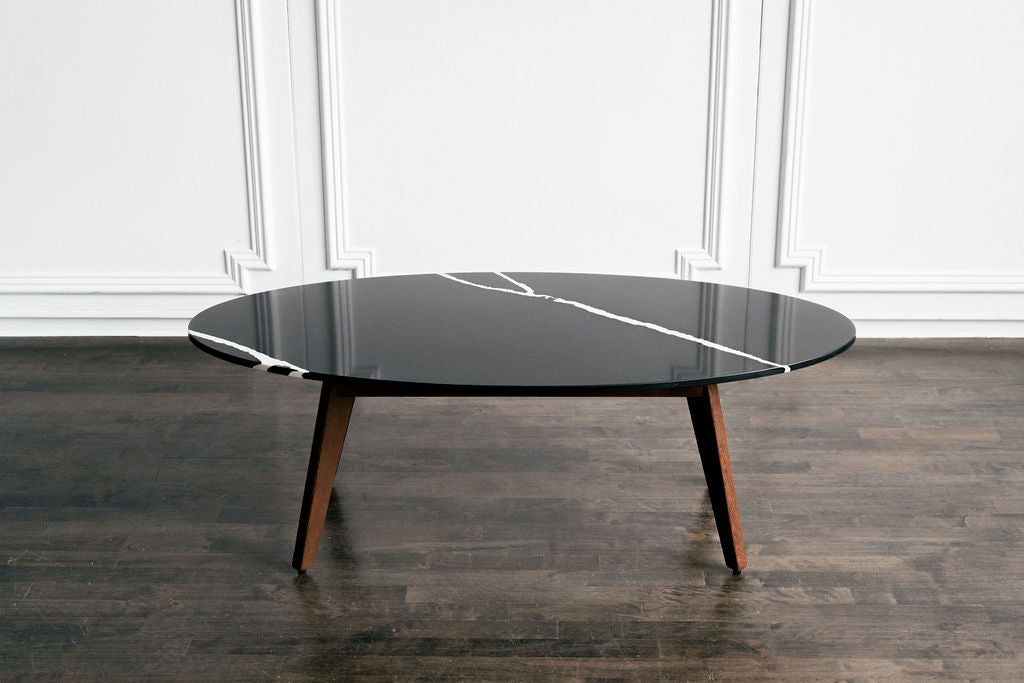 You've finally done it. After months of scouring the listings, you've found the perfect house and now you get to turn it into a home. Congratulations! Now that you have your keys in hand, it's time to start shopping for furniture. While there are plenty of essential pieces of furniture to choose from, coffee tables are usually the last piece that most people pay attention to. Coffee table is not only useful for holding drinks and snacks but also serves as a focal point for your living room. Here's what you need to know before shopping for a modern coffee table for your new home. You want something that's stylish and modern—but also durable, so it will last for years to come. This guide will help you make the perfect choice for your coffee table! Read on to learn the basics of modern coffee table shopping.
The right size - Know your measurements
Before you start browsing styles and designs, take out your measuring tape and map out the dimensions of your living room. Note down how much space you have to work with so that you can narrow down which style of coffee table will fit best in your space. This way, when it comes time to make a purchase, you won't have any surprises when it comes time to bring it home and try to squeeze it into an already cramped room.
Size is one of the most important factors to consider when purchasing a coffee table. Your ideal size depends on how much space you have in your living room and how much of that space you want to dedicate to your coffee table. Measure the area before you shop and check out our sizing guide below:
• A small space suits an 18" x 18" or 24" x 24" square coffee table
• A medium-sized living room looks great with a rectangular 30" x 48" or 36" x 48" model
• For larger rooms, choose something dramatic like an oversized ottoman or multiple tables grouped together.
Style matters - Choose A Style That Fits The Rest Of Your Decor
When shopping for any piece of furniture, be sure that its style fits with the rest of your existing decor. An ornate wooden coffee table may look stunning in photos but if all other pieces in the room are modern or contemporary, then they won't match up well together visually. Similarly, if all other pieces are traditional or rustic-looking then an ultra-modern glass top table may just look out of place in comparison. Think about how each piece will work together so that when everything is put together in one room, there's a cohesive aesthetic that ties everything together nicely.
Style is personal— Whether you opt for a classic round glass top or an edgy metal base, it's important to find something that fits your unique decorating style. Some popular materials include wood, metal, glass, acrylic, marble, and more. Take into account other pieces in the room when making your decision; if everything else is metallic-toned, opting for wood might look off balance. 
Tips: Opt for a simple, sleek design, made of natural material coffee table, it goes with everything and stands the test of time. You won't get bored quickly (when you do, change it up with a new vase/ candles/ fresh flowers etc, it's cheaper than changing to a new coffee table, oh, and it's sustainable to)
Go With Quality Over Quantity
When shopping for furniture on a budget (which let's face it – we all usually do), its easy to opt for furniture pieces made from cheaper materials like particleboard or plastic laminate because they cost less than furniture made from solid wood or metal frames. However these cheaper materials tend not to last as long and could end up costing more money down the line due to needing repairs or replacements sooner rather than later. Investing in quality materials now means that they should last longer and possibly even save money over time as well!
Comfort Is Key
Finally, comfort should always be at the forefront of your mind when shopping for furniture. Investing in comfortable seating options will make sure everyone has a great time while they're gathered around your new coffee table watching movies or enjoying drinks! Consider features like upholstered armrests and built-in storage compartments so everyone can relax without having to worry about spilled food or drinks ruining anything. 
Purchasing a new piece of furniture can seem intimidating at first – but with some careful planning and thoughtful consideration it doesn't have to be! Remember to measure carefully before buying any type of furniture – particularly if it's oversized – as well as taking into account materials (wood vs metal vs glass) as well as comfort elements like upholstered armrests and built-in storage compartments when considering what kind of modern coffee table works best for your home! By following these basic guidelines you'll be sure to find the perfect piece - happy shopping!
Interested in modern furniture in Toronto? Drop by Mim Concept today and let us help you find a piece that's perfect for your home! We carry a curated selection of stylish, designer pieces to ensure your space looks its absolute best. The sleek lines and neutral tones of their pieces will blend perfectly with any existing style in your home and create an inviting atmosphere for friends and family alike. With Mim Concept you can create an uncluttered living area that emphasizes relaxation and simplicity. Visit us online or in store today to get started! 
---