Mindfulness and Sustainability in Modern furniture. What make Mim Concept different?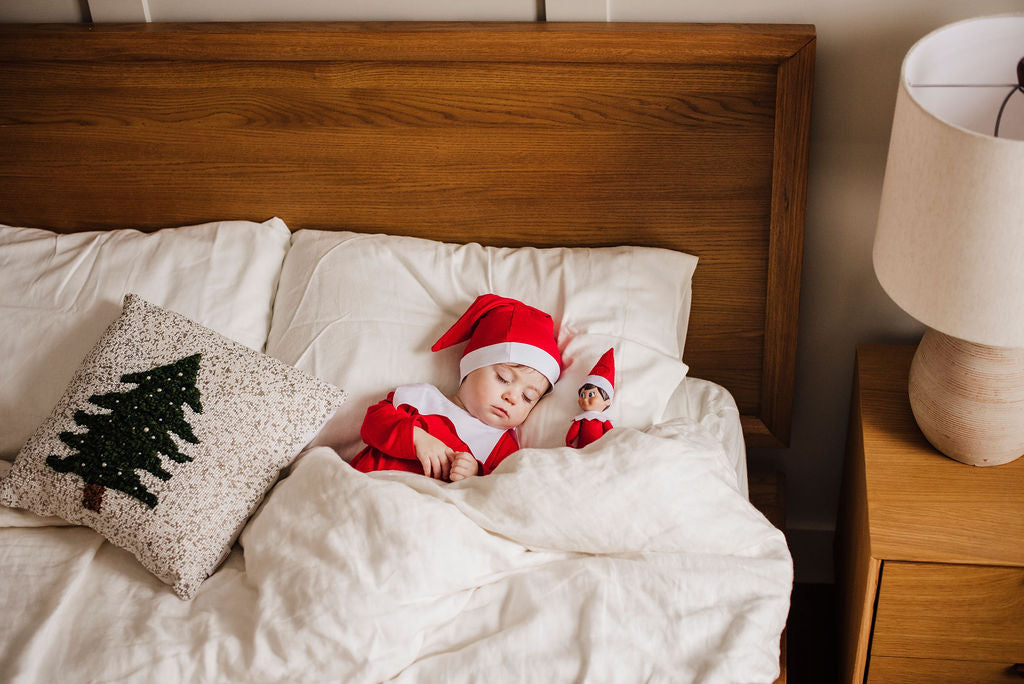 Mim Concept is a unique brand passionate about bringing the beauty and timeless design of mid-century furniture to homes and businesses worldwide. If you're looking to add a statement piece to your living room or office, the sleek and sophisticated style of the mid-century era is a great place to start.
Our mid-century collection of minimalist and custom-made designs is built on the pursuit of perfection through carefully crafted pieces made with love from our team of world-class carpenters.
We are dedicated to exploring new styles and making more pieces to ensure that our collection is always fresh and interesting. Whether you're looking to spruce up your living room, dining area, kitchen, or bedroom, there's something for every occasion.
Putting You First Every Step of the Way
In addition to our stunning collection, we pride ourselves on providing exceptional customer service. We take the time to listen to our clients and understand their specific needs, offering expert advice and guidance to help them make informed decisions.
Ultimately, our passion for furniture and design sets us apart and makes us truly unique. We are committed to offering our clients the best possible shopping experience, and we are confident they will find something truly special and one of a kind in our collection.
From the Heart: The Personal Touch of An Artist
Hand-made furniture is often considered to be the best option for several reasons. For one, it is typically made with higher-quality materials and craftsmanship than mass-produced furniture. This is our way of guaranteeing that every piece of furniture is durable and long-lasting, making it a worthwhile investment.
Our production process is guided by the masterful hands of our artisans. Unlike assembly-line production, which uses standardized techniques and designs, Mim Concept furniture is crafted by skilled artisans who put their own touch and creativity into each piece. No two pieces in our furniture collection are exactly the same, which adds a special and personal touch to any space.
We pay our carpenters well and provide a safe, comfortable work environment. When you purchase a bed or table from Mim Concept, you directly support the artisan who made it. There is no middle man involve. We create custom pieces using locally sourced and eco-friendly materials, and our mission is to continuously implement environmentally conscious production methods. For every piece of furniture we make, a tree is planted in the South Vietnam where we make our furniture to ensure that not only is the furniture of high quality but is also made in a way that is kinder to the planet.
The Art of Mindful Consciousness
Every piece of furniture that leaves our warehouses to different destinations across the globe is made through a deliberate process that prioritizes quality over quantity. As we create the initial mockups of furniture, we find ways to treat each piece with the care and attention it deserves, which allows us to make a final product that stands out.
Premium-Quality Furniture
One of the main advantages of our unique process is the evident production of higher-quality products. Special attention is paid to the smallest details in our pieces, such as the fine finishing and joints that come together elegantly to form a solid frame.
Defining Modern Mid Century Style
Mid-century modern style traces its origins to the mid-20th century. The desire for simplistic furniture began as a shift from the over-the-top styles from earlier decades as families embraced modern and organic ways of life. Our designs are based on functionality, minimalism and clean lines throughout the production process.
At its heart, modern mid-century furniture aims to add style to your home while making modern life easy by offering functional pieces. We consider ourselves guardians of an art steeped in history, and it's our pleasure to offer you furniture made especially for you. Our production is carefully controlled in South Vietnam, where we draw inspiration from the artisans of old.
Our signature pieces feature a minimalistic vibe that uses different bright and dark earth shades. Form follows function in our production process, and our pieces blend modern aesthetics wrapped in elegant designs for a unique, timeless appeal.
At Mim Concept, we create furniture that embodies our values of sustainable production driven by an enduring love of what we do. When you buy a Mim piece of furniture, you are shaking the hand of one of our craftsmen.
Our carpenters spend hours perfecting their technique and pouring their hearts into what they create. We achieve our mid-century designs by focusing on the following core principles:
Cost-Effective Production
We make our furniture exclusively in South Vietnam. Our online store enables us to save on costs associated with multiple locations, which allows us to get your order to you at an affordable price.
Our sales process involves no middlemen or sales staff so we can talk directly to our clients and understand their needs. Middlemen have their place, but in our opinion, direct communication with our clients is better for you and us.
Complete Transparency
This is one of my favourite aspects of the business. Every time you buy something, I'm sure you can't help but wonder about the cost of producing that item and if you're paying a fair price.
We believe that customers should get the complete picture of the cost of an item, which is why we have a transparency section in our item selections. Here we break down the cost of each input that goes into making our items, including materials, labour, logistics, shipping fees and warehouse costs.
Sustainability
Sustainability in business is becoming increasingly important. Our commitment to sustainable production is guided by strategies to protect the environment and promote fair working conditions.
Our business model is premised on an appointment-only arrangement, and our warehouses in Montreal and Toronto occupy small spaces that display just a few pieces. Our complete catalogue is available online, so you can get what you need at your convenience.
Timeless Designs
Timeless, lovable designs are a time capsule that endures for years while serving their original purpose. A timeless piece of furniture has a strong sense of belonging reflected in its base design, materials and historical context. A classic mid-century table simply fits right where you put it — you can't picture it anywhere else, and it's hard to imagine the vacant space that existed before it.
This type of design is an ageless pursuit of style that feels refreshingly familiar regardless of time or place. It's never too modern or too vintage; it just is and embodies a constant presence even in a rapidly changing context.
With timeless design, every piece of furniture lives harmoniously with other elements of your décor and ages gracefully in its place. There's a calming sense of permanence and longevity with our mid-century furniture, one that evokes the feeling of reliability reminiscent of timeless architecture.
Some principles that go into our designs are borrowed from my previous architectural stint, such as focusing on functional spaces within the aesthetic structure.
Complement Any Style
The clean lines and laid-back style of Mim modern mid-century furniture is quiet and understated, which is why it works anywhere at any time. This is a stark contrast to the era's overly lavish and loud styles preceding the 1950s before the mid-century style went mainstream.
Mid-century modern furniture will sit still, happily by the fireplace, in front of wallpaper or below a beautiful painting. It does not detract from the elements of your cozy living space, as it meshes into the background.
Mim pieces are also perfect for minimalists who want an elegant style that doesn't draw too much attention to themselves. They don't dominate, but their quiet beauty holds its own in a room.
Mim Pieces Hold Their Value
Our furniture is made of only the highest-quality wood and metal. They hold their value over time, aging gracefully to tell their story over the years. We even provide a lifetime warranty, so you won't have to worry about the durability of your new furniture.
Since the mid to late '50s, the modern mid-century style has earned its place among the best, and with our slow production process, you're sure every table, bed or drawer is crafted to last.
Fashion-Centric Style
There is unconditional style, and there are new trends. The simple style that underlies Mim furniture means you can always use a Mim piece in your home and change other details without losing the mid-century charm.
The joy and convenience of the mid-century era is impervious to trends and fads, and your marble coffee table will happily sit next to whatever is fashionable. Whether you're into floral wallpapers or Scandinavian style, mid-century furniture is the constant in a changing consumer landscape.
Styling Mim Mid-Century Modern Furniture
You can add various elements within your space to accentuate your mid-century furniture.
Using Colours
A Mim table or accent chair is the simplest way to instantly add subtle sophistication to your living room or home office. If you're feeling adventurous, you can include some colourful elements such as vases, colourful photo frames or wallpapers to highlight the neat lines on a playful canvas.
Art is one of the rawest forms of expression; it captures a range of emotions and can add depth to an otherwise plain room. You can choose contemporary art or sculptures, or, if you're feeling fancy, pick out a nice piece from the renaissance era. Whatever your style, you can easily pair a classic piece of mid-century furniture with the rest of your artistic décor.
Texturize with Rugs
Rugs connect spaces and can add presence to your mid-century furniture by creating a warm modern look that defies time. They can brighten up your living space and add warmth to your home. You can get a nice rug for your Mim coffee table to highlight the sleek lines and simple gracefulness.
Try Different Wooden Hues
A mix of dark and warm-toned woods edges towards luxury in ways that take your breath away. In a sea of fast commercial furniture, Mim pieces preserve the classic look that drapes the ambience and the plushest interiors. Each shade speaks for itself, and together they create a symphony of elegance that endures in the backdrop of modern living.
Fluff It Up with Pillows
If a colourful sofa is too daunting, you can still add some colour with plush cushions in different shades to go with your Mim furniture set. Geometric patterns blended with plain earth colours like brown or green work like magic to transform your space and are definitely worth a try.
Flatter with Lightings
Lighting fixtures can greatly highlight your mid-century furniture. Interior lighting options include general, ambient, task, mood and accent. Design is defined by light, and appropriate lighting can make a big difference. Light can be used to zone your living or working space, and a simple lamp stand on a marble side table is a nice little detail that sits quietly working its magic.
Quirky Vases
The mid-century era had a flare for opulence with additions like vases in various colours, shapes and sizes. You can borrow a leaf from yesterday to create your mix of vases to go with your table or nightstand for a minimal luxury bedroom.  
A Simple, Beautiful Way of Life
The Mim way has come a long way since we first started. What you get when you purchase a bed or ash stool from us is more than just furniture. It is our unique statement to the world. Each item has its identifying character offering authenticity and a lifetime guarantee of quality that keeps on giving.
We use a combination of manual and machine work to create pieces that stand out for their exceptional build. Every piece of furniture that leaves our warehouse carries the story of its maker, a bold statement that endures and a promise of only the finest for you.
Book your appointment today if you're looking for luxury furniture near Toronto.

 
By Anh Ly
Designer of Mim Concept
---