Loszak - Making memories with Loszak bed: a sophistication minimalist in your Home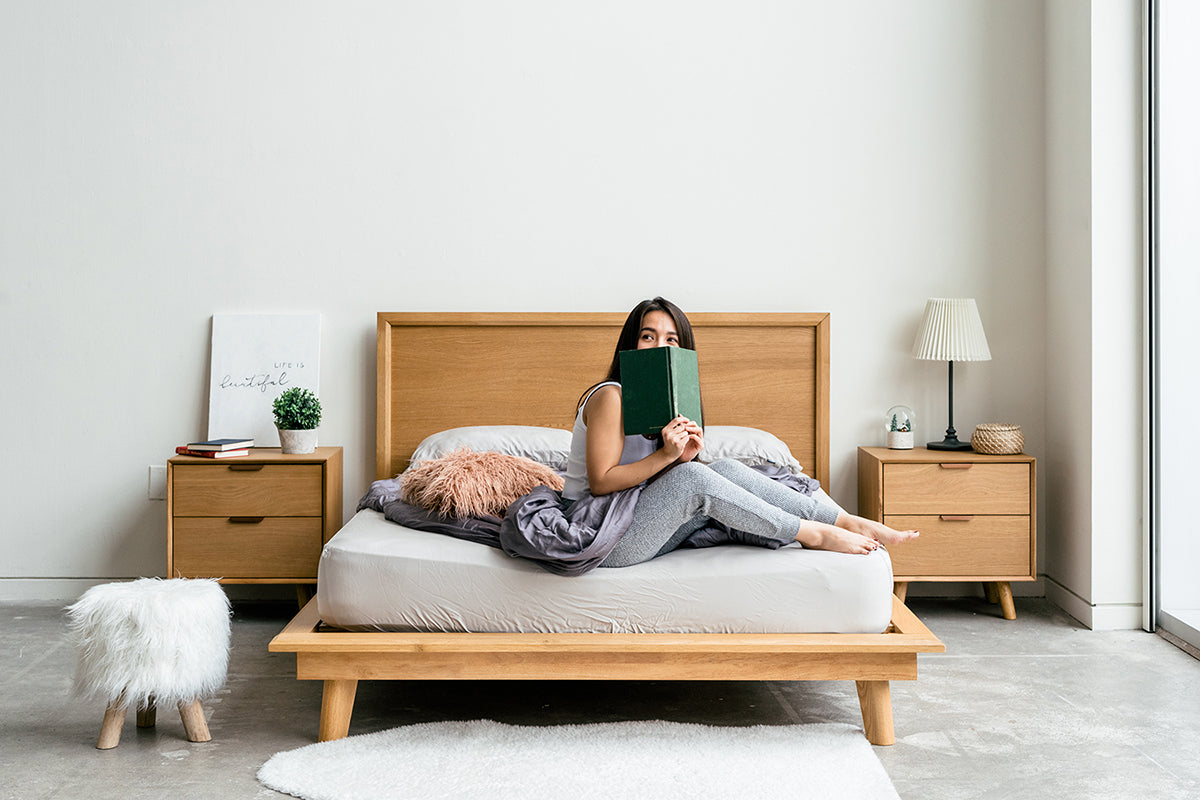 How, What, Where and When do designers get inspired to create something? I'd say: Memories. Designing is a continual remaking of a time and place based on fragments we draw from many sources in order to create something radically new. The story of making Loszak is no exception, it is made from memories and it is made for memories.
Loszak – The design and inspiration of Loszak bed is very personal. I remember waking up next to him on a Saturday morning, it was strangely quiet for the chaotic downtown Toronto. I felt a faint breeze of the chill Toronto winter morning air that comes through the window glass and the scent of fresh linens lingered. Minute by minute the sun-rays awaken the colors in the room to life, I turned around and saw his messy, sun-kissed brown hair. It was one of the most serene and quiet moments I had ever experienced. We were just simply "being" and accepting the presence of our consciousness. For a moment, everything was simplified: the chaotic, entropic world of biological clutter and the inevitable tendency of randomness. Nothing else mattered, it was just us, warm bedsheets and the morning sun. That ZEN moment was my inspiration to design Loszak bed. I sketched him and the bed in the very same Saturday.
The Loszak bed
Applying the principles of Japanese Zen style, Loszak bed is clean-lined, peacefully simple and made of nature light wood. The wood used to make Loszak is tainted but not painted since the paint would cover the highly prized grain. Loszak looks best under natural light due to its Oak wood grain patterns, like a lover's sun-kissed hair in the morning, a true raw beauty. It is constructed in way to keep in mind motion of natural light in the bedroom. It makes the space illuminated with natural light to give fresh and lively look to the room and to connect with people's feeling. It will appeal to those who like simple, properly structured space with a minimal amount of furniture.
The best choice of material
At Mim Concept I promised that every piece would be thoroughly researched to design the best solution for every home. After pouring over wood samples, I selected European Oak. With its hardness, density, and tight-grained traits it brings an irresistible elegance without a compromise in function. The wood brings into the bedroom durability and a lifetime guarantee to hold good shape. Oak is a natural material, it comes with diverse in gains, beautiful patterns and unique shades. Each piece is unique and a kind of its own. Our Loszak bed combines the best of long-lasting design with effortless usability.
Learn more about the Loszak Bed here.
Designed in Canada
All Mim Concept pieces are designed in Canada and ethically manufactured. For every piece made a new tree is planted. Mim wants the right choice to be the easy one, that's why all furniture is organically made and carpenters are well-paid and working in safe conditions. We invite you to stop by our shop and learn more about how we follow beautiful design with sustainability in mind.
By Anh Ly
Designer of Mim Concept
---