How Modern Furniture and Architecture Shapes The Way We Live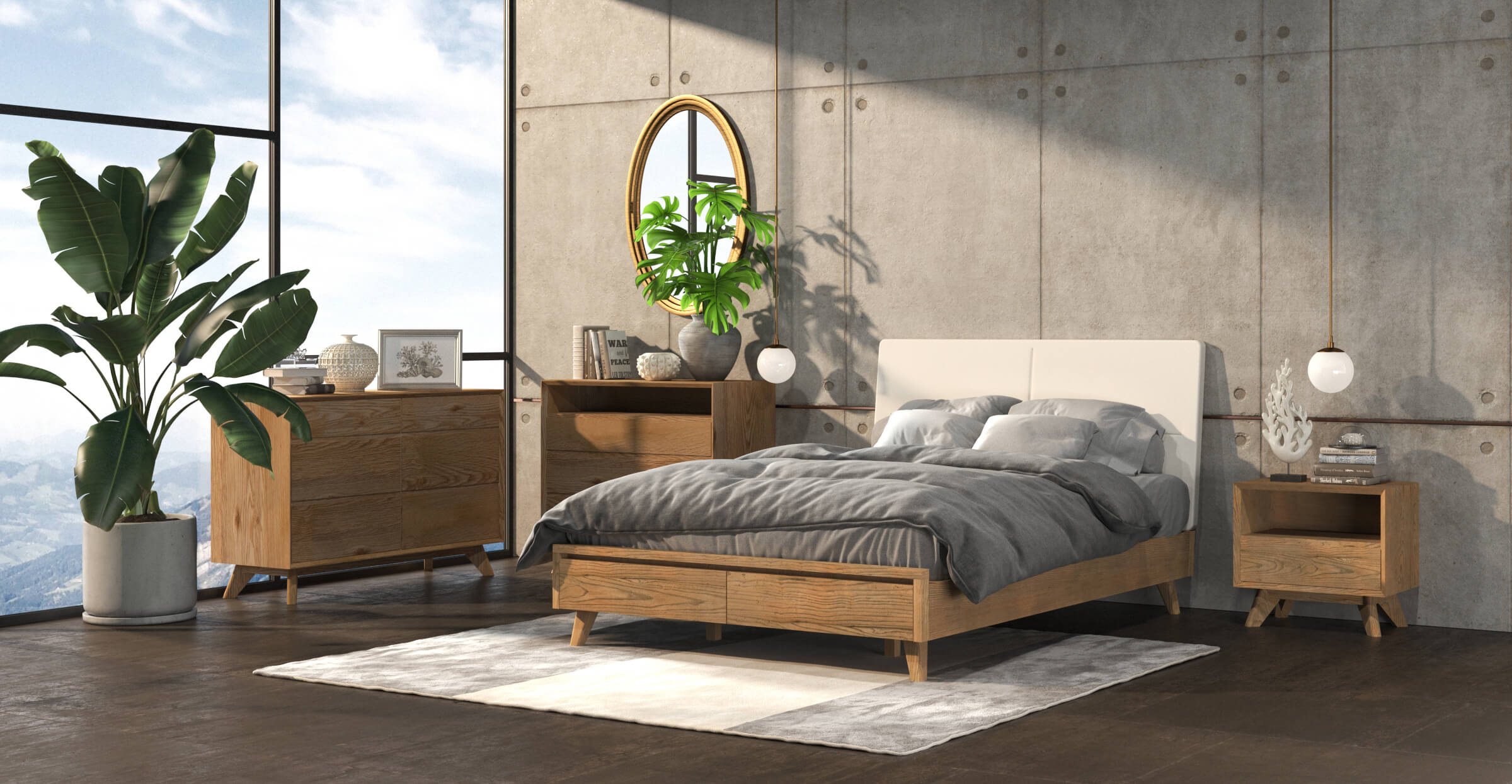 When you enter the realm of a design, you see the space as what you had imagined or what you intend to create. The power of visual communication has nurtured the essence of architecture concerning how we communicate with society. The use of art and culture is a means to revitalize the city and the urban fabric in response to one question; what more can architecture do? For many years, architecture has been a transformative engine for change, and the impact has resulted in a change in the perception of people. Architecture takes us on a journey by shifting our perspective and evokes a sense of emotion that is connected to space or the environment.
Architecture, both exterior and interior, has a significant impact on the way we navigate, move, feel and live. Exterior architecture can shape the way we perceive a building, create a sense of place and identity, and influence our behavior and interaction with the surrounding environment. Interior architecture, on the other hand, defines the function and purpose of a space, promotes comfort, and enhances the overall experience of a building. Furniture is an essential element of interior architecture, and it plays a critical role in defining the function and purpose of a space, enhancing comfort and aesthetics, and creating a sense of scale and proportion within the overall design. As such, furniture is an integral part of creating a successful interior architecture design that positively impacts the way we live.
The impact of design on our daily lives is undeniable, from the spaces we inhabit to the furniture we use. In this article, we will explore the impact of modern furniture on our daily lives, as well as how architecture and modern interior design shape our living experiences.
Architecture
Architecture shapes the way we experience our environment, influencing our daily routines, habits, and behaviors. It is a transformative engine for change, redefining our perception of space and the world around us. The famous architect Frank Gehry, once said, "Architecture should speak of its time and place, but yearn for timelessness," highlighting the importance of architecture in defining the cultural and social context of a place. 
Architecture impacts the way we interact with our surroundings, affecting our sense of belonging, identity, and community. For example, urban planning and design can impact our physical and mental health, social connections, and overall well-being. The design of public spaces such as parks, plazas, and streetscapes can foster social interactions, promote physical activity, and reduce stress levels. In contrast, poorly designed public spaces can lead to social isolation, crime, and other negative impacts on our quality of life.
Modern Interior Design 
Modern interior design is a synthesis of art, architecture, design, lifestyle, and culture, redefining the way we live and think about our living spaces. It is concerned with the relationship between interior design and the physical world, bringing the beauty of nature into our homes through natural materials such as wood, stone, and metals.
"Design is a tool to enhance our lives, and modern design should celebrate the beauty of materials, craftsmanship, and function." (Kelly Wearstler). 
Modern interior design has transformed our living spaces, creating a sense of comfort, relaxation, and well-being. It has evolved to meet the needs of modern life, catering to our changing lifestyles, and habits. For example, modern kitchen design has transformed the way we cook and dine, emphasizing functionality, versatility, and social interactions. Modern furniture design has become more sustainable, eco-friendly, and energy-efficient, reflecting our concern for the environment and our future.
Furniture
Modern furniture has become an essential element of interior design, transforming the way we live and interact with our living spaces. It is characterized by clean lines, geometric shapes, and a minimalist approach to design, reflecting the concept of "less is more." Modern furniture has a significant impact on our daily lives, influencing our comfort, convenience, and well-being. 
Furniture is designed to maximize space, catering to the needs of urban living, where space is a premium. For example, modular sofas are designed to be versatile and rearranged to suit different occasions, reflecting our changing lifestyles and habits. Ergonomic office furniture is designed to improve our productivity, comfort, and posture, reflecting the rise of remote work and digital technologies.
It is also designed to be sustainable, eco-friendly, and energy-efficient, reflecting our concern for the environment and our future. It is made from natural materials such as bamboo, reclaimed wood, and recycled metals, reducing our carbon footprint and promoting a more sustainable lifestyle. Modern lighting fixtures use LED bulbs, which are more energy-efficient and have a longer lifespan, reducing our energy consumption and costs.
Architecture and interior design also shape the way we experience our environment, influencing our sense of belonging. They reflect our changing needs, lifestyles, and habits, and the importance of sustainable design and eco-friendly materials in creating a more sustainable future. As we continue to evolve and adapt to the changing world, the role of modern furniture, architecture, and modern interior design will only continue to grow in importance.
To get some design inspirations, you can check out our extensive collection of minimalist mid-century modern furniture at Mim, or get in touch with us.
If you live in the Toronto area, you can also drop by to view our beautifully crafted furniture in person.
By Anh Ly
Designer of Mim Concept
---