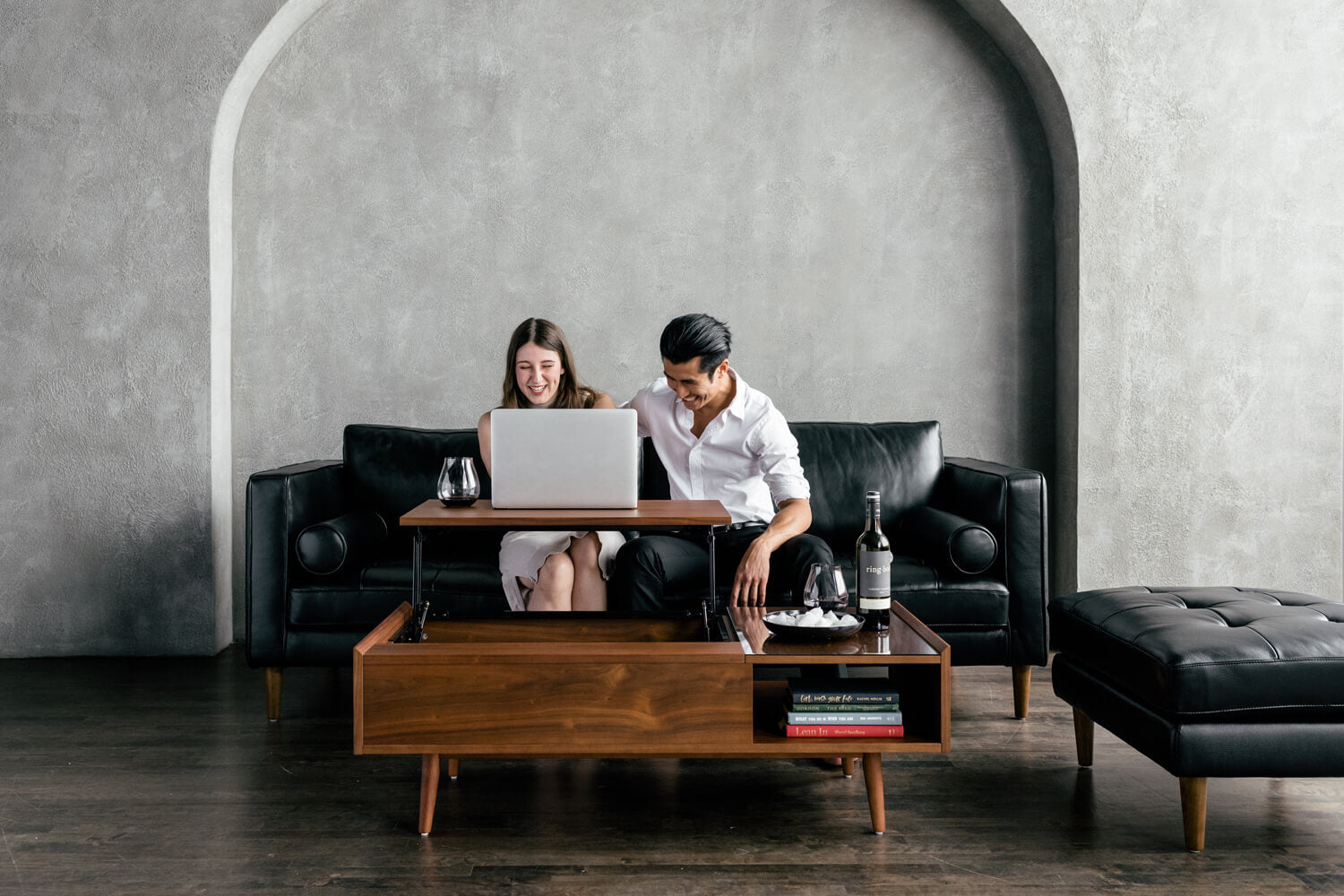 Timeless and forever essential, romantic and practical, these mid-century modern designs come together with classic color and immaculate texture. Each piece is designed for both beauty and function, to be both admired and enjoyed in your own home. Shop the...
Continue reading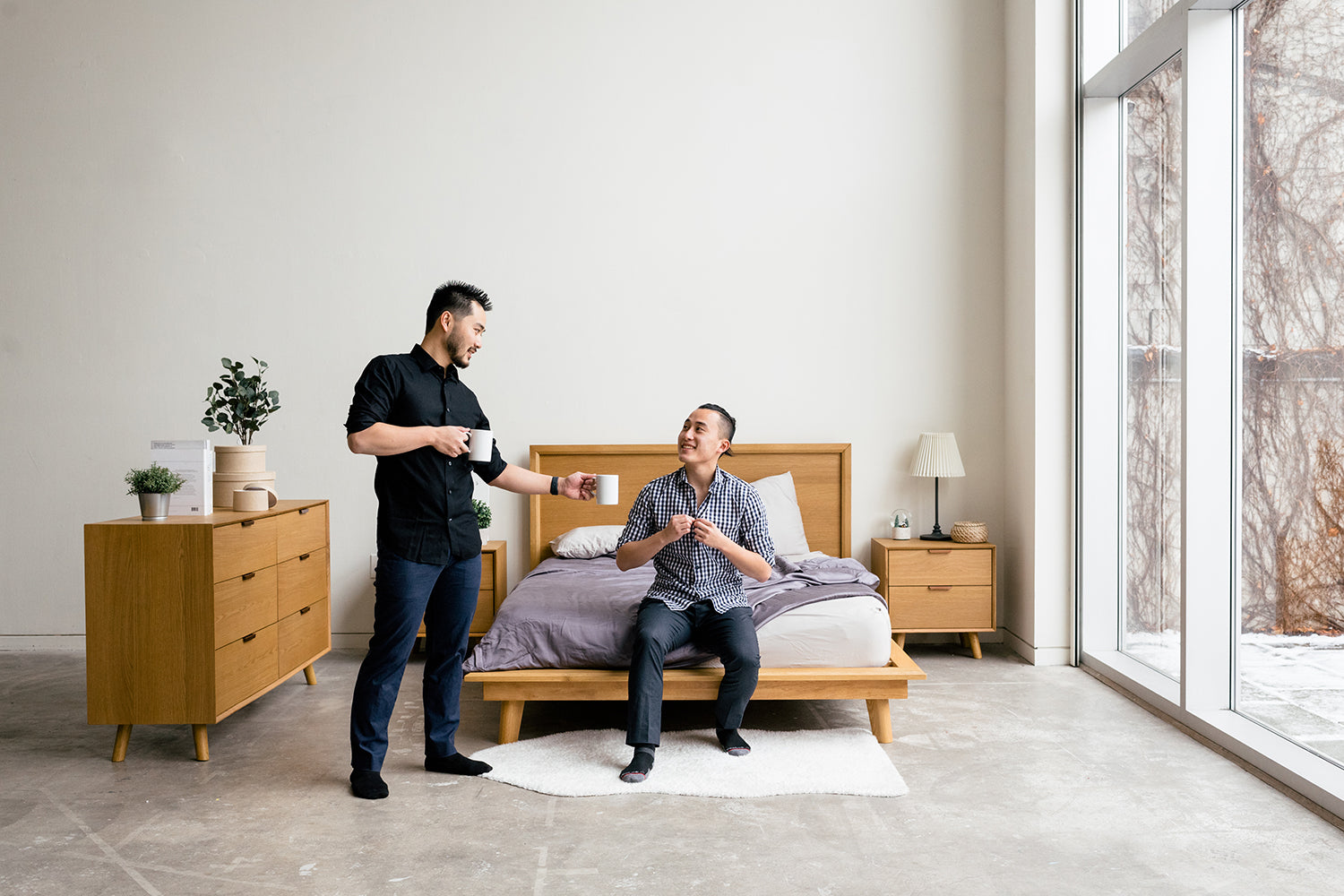 For the romantic at heart, do you remember the first date, the first morning after? When the air was fresh and the night was young? When being in bed was like being in another world, when falling asleep together felt...
Continue reading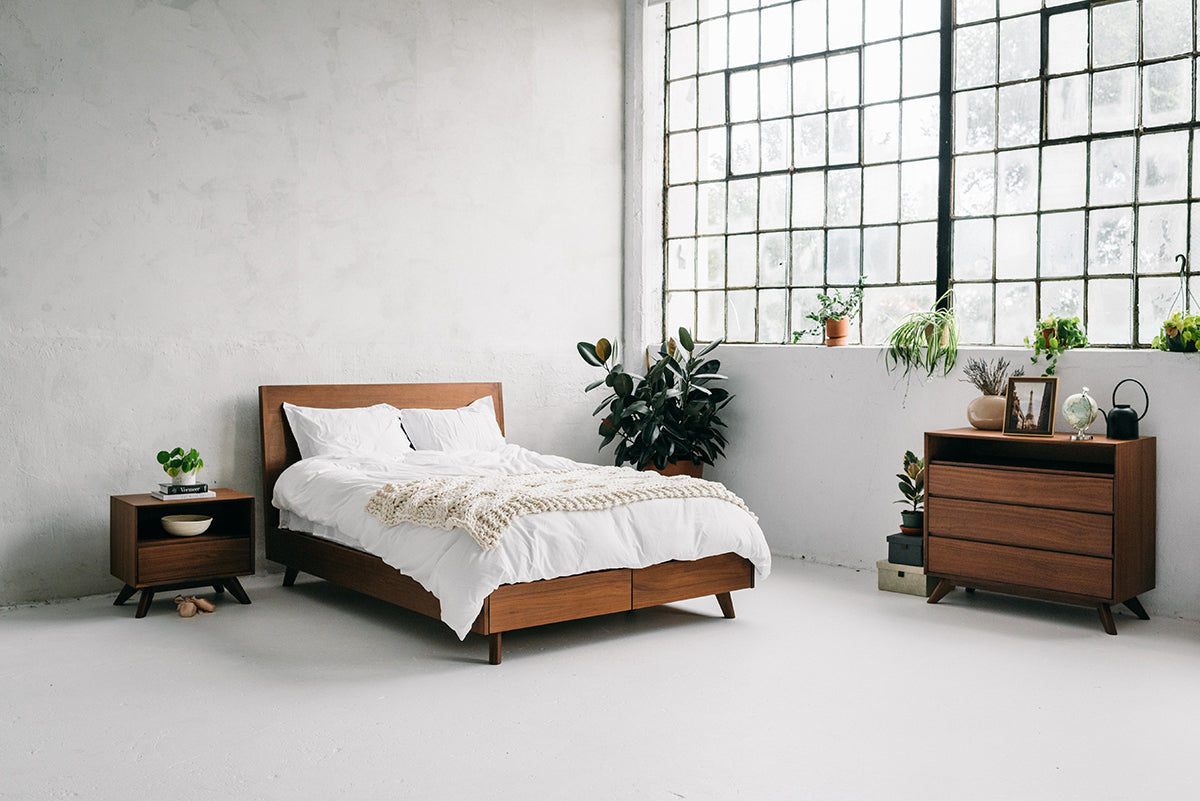 For the monochromatic at heart, shapes and forms can substitute that crazy array of colors for a more natural, subdued pop. We love the straightforward lines mixed with dark shades of nature walnut; matte textures contrasted with elegant wood grain...
Continue reading