Creating the Perfect Holiday Ambiance with Timeless Modern Furniture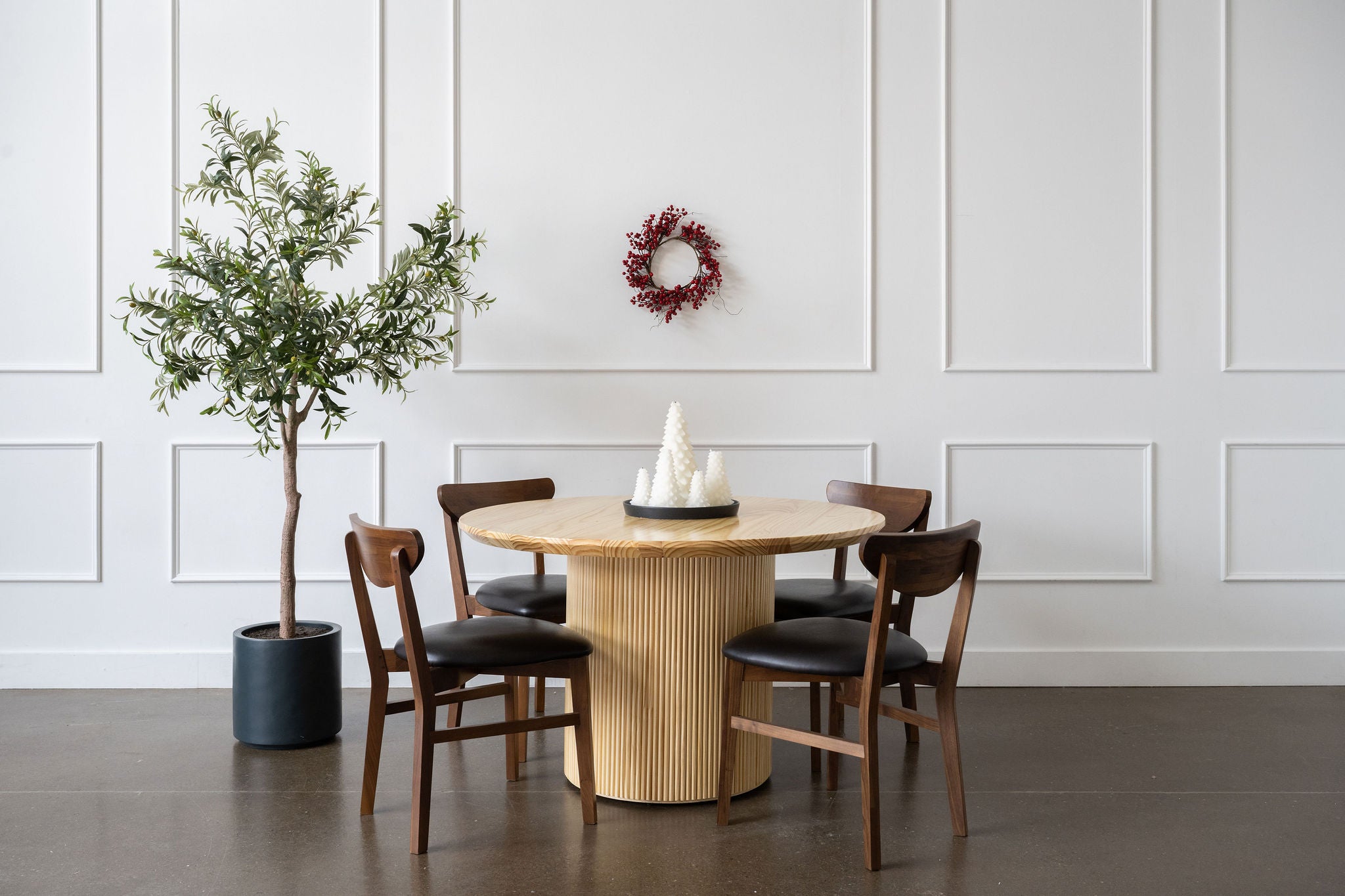 The holiday season is a time of joy, reflection, and, often, a rush to decorate homes in the spirit of the festivities. Amid the bustle, there's a growing appreciation for the understated elegance that comes with simplicity and sustainability. In a world where conscious consumerism is becoming the norm, more people are seeking ways to create a perfect holiday ambiance without the need to purchase additional seasonal decorations. This is where the versatility and timeless appeal of modern furniture shine, offering a canvas that blends seamlessly with any holiday décor.
Modern Furniture: The Cornerstone of Versatile Holiday Decorating
Modern furniture, characterized by its clean lines, neutral color palettes, and functional design, provides a foundation that complements any holiday theme. From the minimalist approach of Scandi-inspired pieces to the bold statement of mid-century modern designs, the right furniture can serve as the focal point of holiday decorating. MimConcept, a modern furniture store in Canada, understands this philosophy, offering an array of furniture that embodies flexibility and style.
Sustainability Meets Style
Investing in high-quality modern furniture means you're not only getting pieces that will stand the test of time but also promoting a more sustainable approach to holiday decorating. Unlike seasonal items that may go out of style or lose their luster, modern furniture remains relevant year after year. The adaptability of a modern aesthetic means you can dress up your space with holiday accents without the need for excessive decorations that will only be stored away for most of the year.
Creating Ambiance with What You Have
The key to creating a festive atmosphere without additional purchases is to use your existing modern furniture as the canvas for holiday cheer. A sleek modern sofa can be adorned with holiday-themed throw pillows or a cozy blanket. A simple modern dining table becomes a festive gathering place when topped with a centerpiece made from natural elements like pinecones and greenery, perhaps gathered from your own backyard.
Lighting: The Subtle Game-Changer
Never underestimate the power of lighting in transforming a space. Modern floor lamps or table lamps from MimConcept offer a contemporary twist to your holiday décor, casting a warm glow that enhances the ambiance. Consider switching to softer, warmer bulbs during the holidays to evoke a cozy, welcoming feel. Lighting isn't just functional; it's an integral part of setting the right mood.
Accessorize with Intention
When it comes to holiday decorations, less is often more. Modern furniture's clean and understated design allows for strategic placement of holiday accessories. A few well-placed items such as candles, seasonal fruits, or a string of lights can invoke the holiday spirit without overwhelming the space. By selecting a few key pieces to display on your modern furniture, you create intentional focal points that draw the eye and convey a sense of seasonal warmth.
Embrace Natural Elements
Integrating natural elements into your holiday décor is not only eco-friendly, but it also complements the minimalist nature of modern furniture. A branch of holly placed elegantly on a coffee table or a wreath of evergreen on a wall unit can infuse a touch of the outdoors into your home. These subtle additions harmonize with the modern design while bringing an organic and festive touch to the environment.
Personal Touches
The holidays are about personal connections and memories. Incorporating family heirlooms or handmade items into your décor can create a sense of tradition and warmth. Displaying these personal touches on modern shelving units or sideboards from MimConcept allows for a modern backdrop that highlights these sentimental pieces without causing clutter.
Flexible Furniture for a Festive Feast
Modern extendable dining tables are a wise investment, especially during the holidays when you may be hosting more guests. These pieces allow you to accommodate extra people comfortably without sacrificing style or space. Paired with modern chairs, your dining area becomes an inviting, chic setting for holiday meals and celebrations.
The Role of Texture and Color
Finally, incorporating different textures and a touch of color can elevate the holiday feel. The sleek surfaces of modern furniture pair beautifully with textured throws, velvet cushions, or a plush area rug. While maintaining a mostly neutral color scheme inherent in modern design, a pop of holiday red, green, or gold can make the space more festive without being overpowering.
As we approach the holiday season, remember that the heart of holiday ambiance lies not in the quantity of your decorations but in the quality of your space and the memories you create within it. Investing in modern furniture from a store like MimConcept isn't just a purchase; it's a commitment to timeless style, versatility, and sustainable living. This year, let's celebrate the holidays with intention, embracing the beauty of modern design as the backdrop for our festive traditions.
By choosing pieces that transcend seasons and trends, you not only enhance your home's aesthetic but also adopt a mindful approach to holiday decorating. Embrace the simplicity and elegance that modern furniture offers and watch as your home becomes a haven of holiday cheer that is both stylish and inviting, year after year.
To get some design inspirations, you can check out our extensive collection of furniture at Mim, or get in touch with us.
If you live in the Toronto and Montreal area, you can also drop by to view our beautifully crafted furniture. Visit our warehouses.
By Anh Ly
Designer of Mim Concept
---